Colorful mix of info and entertainment inspires employees in the hospital of the Merciful Brothers Vienna.
The new "BB2Go" app (short for: Merciful Brothers to Go") from LOLYO connects around 1,000 employees in the hospital, the nursing academy and pharmacy of the Merciful Brothers in Vienna. And: It delivers a colorful mix of information and entertainment directly to the smartphone.
With the Employee App, the hospital creates a mobile and interactive communication channel only for employees, which invites you to exchange information and provides access to a wide range of information, services and offers. The app is voluntary, user-friendly, accessible and visually appealing and can be quickly and easily downloaded to the smartphone via the App Store or Google Play Store.
In a hospital, internal communication plays a crucial role. After all, it is important to inform around 1,000 employees, in 40 different professional groups, regularly, comprehensively and as far as possible time- and location-independent of significant innovations in the company and to keep them up to date. In addition, not all employees in a hospital have a desktop workstation. Head of The General Executive Prof. Mag. Helmut Kern, MA: "In addition, it is also about strengthening the sense of community. With the app, it is possible not only to inform and entertain our employees – whether they work in nursing, as a doctor or in management – but also to connect them thanks to the chat function and to create this team spirit."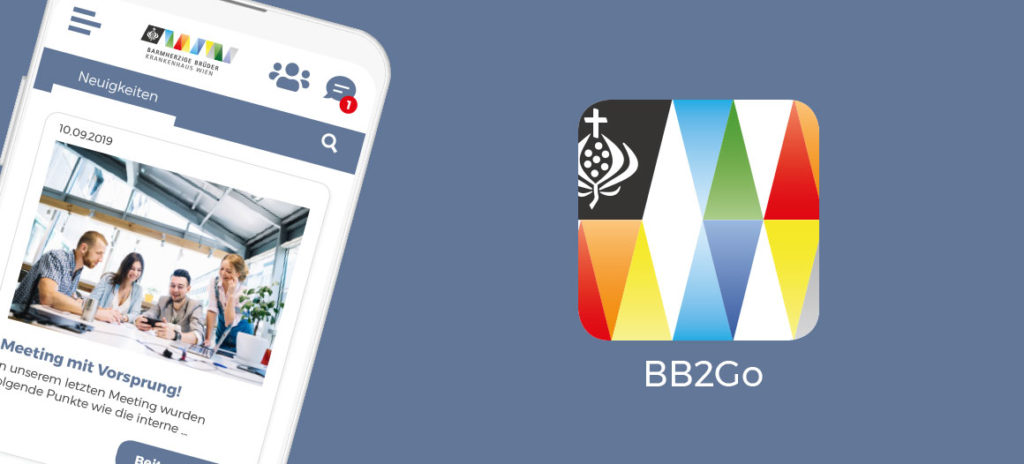 Challenge: Fair access to information
"Our challenge was that we had no effective way to communicate or inform each other with many employees, especially in nursing," says Patrick Schlager, head of communications at the hospital. "So we started to develop an employee app as a solution that offers both a mobile option and a desktop version, so that we can reach all of our employees."
Infotainment on your smartphone
The staff app "BB2Go" offers a varied mix of information and entertainment; here, employees learn about the company, internal events and anniversaries, as well as the numerous advantages, offers and training and further education opportunities that are available to them. Photo galleries, short videos or the digital edition of the employee magazine complete the offer and invite you to browse and discover. Also essential is the like and comment function, which allows employees to give their feedback on various content directly in the app and to network with their colleagues. Contacting the works council or other important contact points in the company is also possible directly via your own chat function in the app. The integrated recruiting toolprovides added value, so that hospital vacancies can be easily shared by employees through different channels.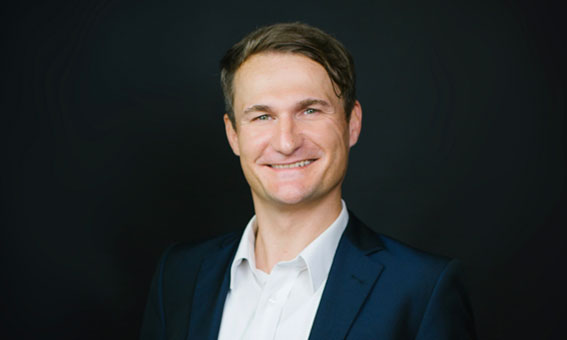 "Digitalization is progressing and as an innovative hospital, it is important for us to be on the cutting edge at all times. This applies on the one hand to our service and to our customers; on the other hand, we also want to carry this idea inwardly and to live innovation in the company – the employee app offers us the best conditions for this."

Head of The General Executive Helmut Kern
Highest security and data protection standards
Data protection is one of the most important issues in a hospital. This also applies to internal communication: "Our hospital takes extensive measures for data protection and data security in relation to the use of digital media. Unlike popular chat providers from the consumer market, BB2Go relies on the security level of enterprise software. We use world-class and certified data encryption, advanced firewall protection, and guaranteed GDPR compliance," says Patrick Schlager.